Established in 1956, National University of Natural Medicine (NUNM) is the oldest accredited naturopathic medical university in North America. Dr. Melanie Henriksen, President, returns to her alma mater after previously serving as residency director, associate dean of naturopathic medicine, attending physician, dean of naturopathic medicine, and most recently, chief medical officer.
NUNM offers an inspiring learning environment and a vital, groundbreaking research community that encompasses our classrooms, health centers and beyond. Our dynamic campus offers students the opportunity to become agents of change in the world of health care through preventive medicine and whole-person treatment. As a medical student, you will work with diverse patient populations in our community clinics and gain an appreciation of different practice settings. Our health centers and acclaimed Helfgott Research Institute will be central to your experience. At NUNM, we are all about education, research and service―it's what our students want and patients need.
Our students are close-knit, and you will become part of a group of individuals seeking to transform their own communities through health—naturally. Students also have the opportunity to concurrently enroll in master's degrees in nutrition, Oriental medicine (which leads to licensure in acupuncture), integrative research, and global health.
Mailing address:
49 South Porter Street,
Portland, OR 97201
Phone: 503-552-1660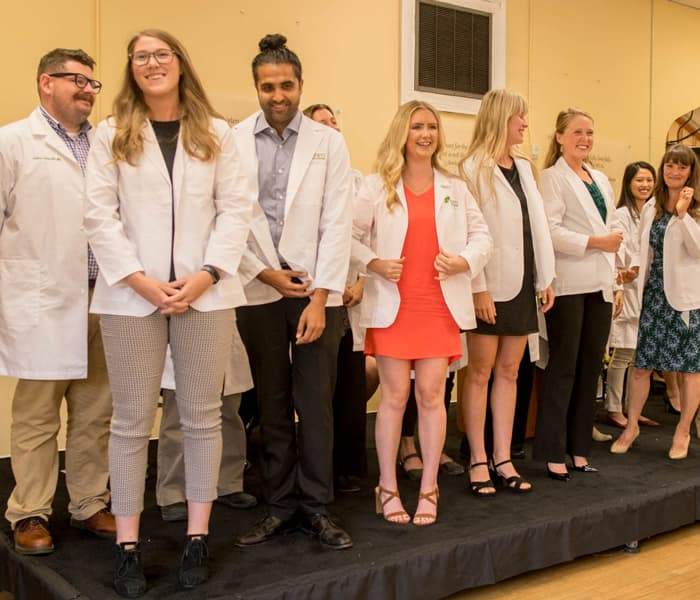 Our ND Program
At NUNM, we combine primary care with the foundation of evidence-informed natural medicine. We focus on experiential education, and our students benefit from a preceptorship program, simulation labs, diverse clinical experiences, internships and research.
Our curriculum is delivered in an innovative, clinically integrated system where students encounter real patients and clinical scenarios as early as their first year—followed by progressive and challenging clinical rotations during the remainder of the program. This design prepares students to smoothly transition into the role of student-physician in their fourth year, taking care of their own patients under the watchful mentorship of accomplished academic and clinical teachers.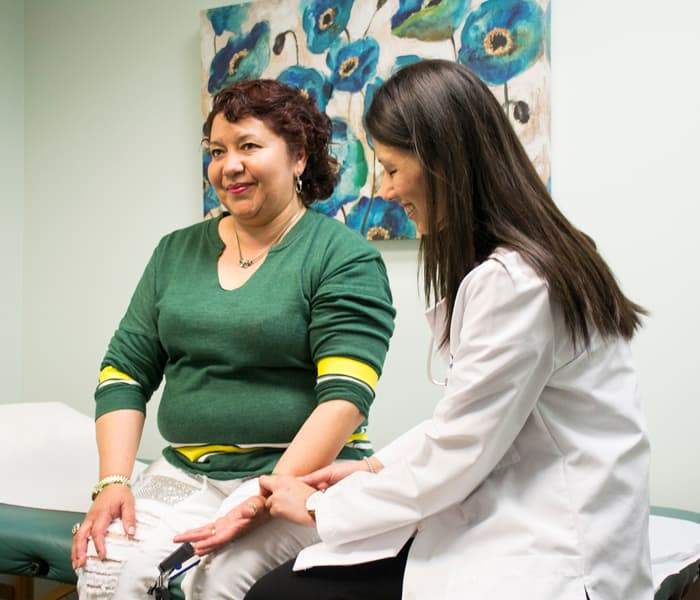 NUNM Health Centers
NUNM is unique among naturopathic medical schools, with a Tier 4 Patient-Centered Primary Care Home (PCPCH) that has become widely accepted as an exemplary model for how primary care should be organized and delivered. As a member of the Coalition of Community Health Centers, our community clinics provide an important safety-net for the underserved population. This gives our students the opportunity to help medically underserved and diverse patient populations that require treatment for a wide range of health concerns.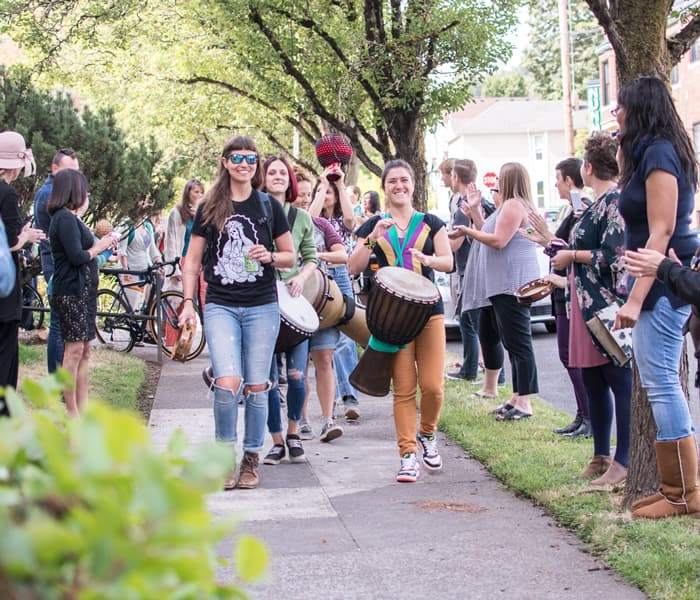 Portland, Oregon
NUNM's campus is located in Portland, Oregon, a haven for those seeking well–being, community, culture and natural beauty—an ideal place to study natural medicine. Residents enjoy the benefits and advantages of city living with an emphasis on sustainability. A small city with a big heart, Portland is proud of its reputation for progressive politics and social consciousness. Consistently winning awards for sustainability, Portland's innovative urban planning is a model of livability that keeps urban sprawl in check while promoting distinctive, vibrant neighborhoods and luxuriant, tree-filled parks. Its extensive mass transit system is a great complement to the bicycling revolution happening throughout the Portland metro area.
Doctor of Naturopathic Program (ND) Application Requirements
$75.00 application fee
Resume or curriculum vita
Designated essay questions
Official copy of all transcripts
Two recommendation forms (academic or professional)
Familiarity with or exposure to naturopathic medicine
Virtual interviews for admission – by invitation only
Applications are reviewed on a rolling basis
Prerequisite Courses
Bachelor's degree from a regionally accredited college/university or its foreign equivalent – candidates may apply while in progress
Grade of C or better in prerequisite coursework – candidates may apply while in progress
B or higher cumulative GPA is strongly recommended
Prerequisite courses are designed to ensure entering students are academically prepared for the curriculum of the program.
| | | |
| --- | --- | --- |
| | | |
| Biological Sciences | 2 | Science-major level. Competencies may be met through courses such as: cell biology, anatomy, physiology, microbiology, genetics, botany, etc. Content should cover cell biology. Lab work required. |
| Chemical Sciences | 4 | Science-major level. Two sequential courses in both general and organic chemistry; biochemistry may serve as a substitute for one organic chemistry course. Lab work required for the general chemistry series. |
| General Physics | 1 | |
| Mathematics | 1 | Must be in algebra, calculus, or statistics. |
| English Composition | 1 | |
| Psychology | 1 | Any general psychology course 100-level or higher. |
| Social Sciences & Humanities | 2 | Courses in the areas of anthropology, archaeology, economics, geography, history, law, linguistics, politics, psychology, sociology art, religion, philosophy, literature, music and other related fields will satisfy this requirement. |
A grade of C or better is required for all prerequisite coursework. Candidates may apply while in progress.
Compare all of the AANMC-member schools ND program Academic Prerequisites here
Four – five year programs for full-time students with an optional first-year online.
Length of program can be extended by adding our dual degrees and certificates.
About the Program
Admissions